70s, 80s, and Sci-Fi Antique Collectibles in Volo, Illinois
If you collect it, we have it! We are not your stuffy grandma's antique mall; we are your cool grandma's antique mall. Everyone is welcome. We sell collectibles for the little kids as well as the big kids.
Are you crazed for collecting? Do you nerd out? Maybe you want to join in on the fun?
With seven miles of aisles, you might wonder where you friends are but won't care because you will be in your own nerd paradise!
Serious fans can find that sought after high-end collectible and kid's collectibles at lower prices.
We have every genre you can think of. We are a daily ComicCon open year round! We have a vast amount of action figures, board games, lunch boxes, autographed items, Legos, and housewares featuring your fav sports team, movie character, or TV show in any genre. We have VHS and DVDs of vintage movies and home décor and art as well as rare and playable comic books and action figures or collectibles. From Strawberry shortcake and Cabbage patch and Duran Duran to Disney and Nick cartoons items:  we love collectibles!
Geek out by going to the Volo Auto Museum to see the actual real life Batmobile, Knight Rider car, Scooby Doo van, Teenage Mutant Ninja Turtle van, Christine car, Ghostbusters van, Dukes of Hazard cars, the Back to the Future DeLorean, Barbie Cadillac, Greased Lightning, cars from Disney's Cars, the Avengers jet, and more.
Be inspired by seeing the cars and then take home a smaller collectible or other fan item to remember.
Matchbox, Hot Wheels, Tootsie toys, Buddy L trucks, Corgi and Ertl die cast cars, and more are here. Can't get enough of muscle cars? We have a huge selection. Not every car is made in a small replica form, but if it is, then we have it here. We have miles of aisles of mini replica cars and vintage train sets.
We have vinyl records and players from the 40s–60s and the sought after classics from the 70s and 80s. Vinyl is once again sweeping the nation. Get lost listening to your favorite song while looking at the band's artwork. This art for true fans has been lost by downloading, but we are bringing it back.
We have many records, 45s, record players, cassette tapes, 8 tracks, hi fi systems, and more. We sometimes have jukeboxes as well.
From early or out of production books to foreign copies and more, we have the book for you. Whether you are buying a classic book or Golden books and Dr. Seuss, we have it all.
We have advertising paraphernalia for vintage food items, kitchen items, Coca Cola, Pepsi, beer, Campbell's soup, Tollhouse, Morton Salt, M&Ms, tins, glasses, signage, mugs, crates, etc. We occasionally have vintage pop machines for sale as well.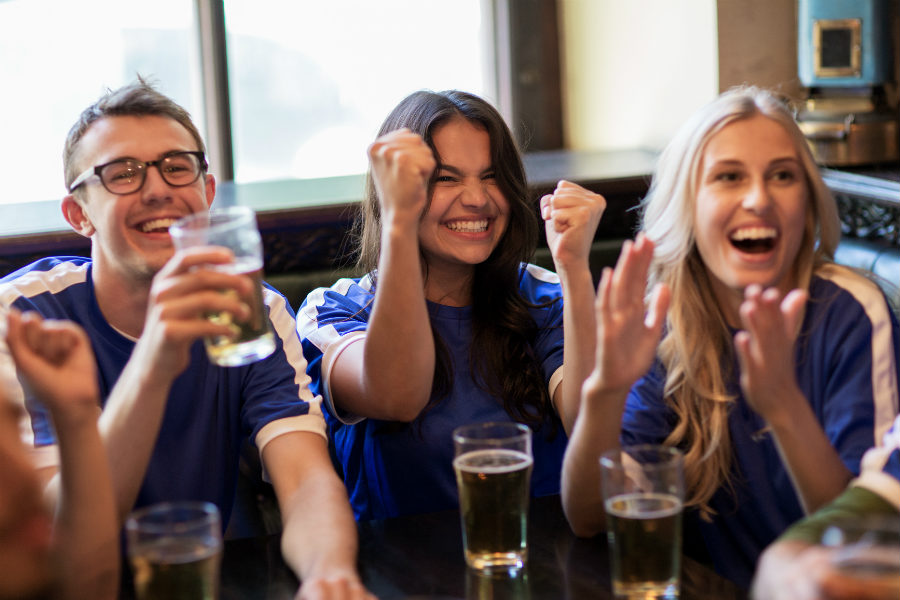 If fossils and gemstones are more your thing, then we have the rock for you. From rare fossils, shark teeth, and gemstones to kid friendly items like dinosaur eggs and beautiful sparkling geodes, you will not be disappointed with our selection. They are great for the collector as well as for examples for classroom teachers.
We have banners, t-shirts, signed photos or balls, hats, jerseys, mugs, grilling items, and even purses of your favorite team, as well as neon sports team clocks and really anything you totally need for your fan cave.
We have all kinds of beer glasses, vintage beer promo posters signs, and neon beer and poolroom signs, gasoline and oil signs, and muscle car signs. We have rare and vintage Shell and Texaco signs as well as glass globes, gas pumps, auto memorabilia, and vintage license plates.
Rustic collectibles are available here. Cameras, suitcases, crocks, postcards, and more. From boxed cameras to Kodak Polaroid cameras, suitcases in all styles, crocks, crates, and collectible vintage postcards are all on display.
For most current updates, check out our Instagram or let us help find the collectible of your dreams by contacting us today with requests.